WELCOME TO SEPTEMBER - this year really is dashing past isn't it?
Had a good week? I have ...... before you ask, I'll tell you what I've been up to. Had a friend join us for dinner on Tuesday, Mr Purple Princess did his most excellent red Thai prawn curry with noodles and a rather splendid Russian salad as a starter and, no, I have NO IDEA why it's Russian but it was tasty. Wednesday I caught up with a pal over dinner - Italian. Thursday we celebrated another pal's birthday - this time it was Indian!! Crikey, think I should be fasting today! Note that I said SHOULD not WILL!
Managed to squeeze in just a little crafting time though, as you can see, it's surprising given all that's been going on this week! I am LOVING this colour combination and the glorious and grungey stamps from Creative Expressions ... so much so that I might have to buy another set to keep for use with Memento inks now I've discoloured mine with archival inks (despite using with Versamark first)
My card
Materials used:
White C6/A2, 250gsm, card and matching sized envelope

Two card panels cut to 14.2cm x 10cm, one white and one purple

One white card panel cut to 13.7cm x 9.5cm

Creative Expressions images (CEC851) stamped using Ranger Archival mini's in vibrant fuchsia and majestic violet

Precious Remembrance Shop sentiment (New Day set) stamped using Memento tuxedo black ink
I'll be entering the above for the following challenges:-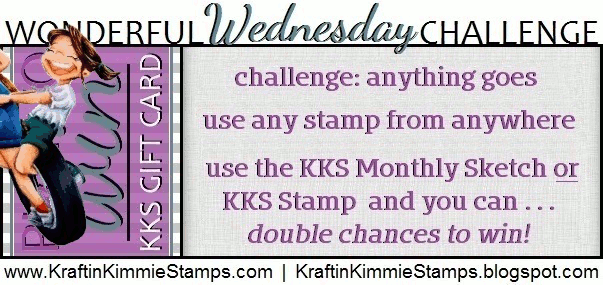 Recently I decided I'd had more than enough with my cutting knife, the handle is uncomfortable and the blades too long and thin, when using my layering rulers I get wobbly lines - time to try something new. I looked around online but mostly, it was just more of the same - which I SOOOOO didn't want. That was, until I found the funky green item below ... I was hooked after just a quick look!
Product review of the SLICE ceramic craft knife
OK, so it was lime not purple but lime IS my 2nd fave colour so I was prepared to overlook that, the blade's real short so I shouldn't have the issue I had been having AND it has a softer grip, plus the shortness of the blade means it's way safer to use too and, frankly, after the bloodshed when I changed the blade on my traditional scalpel and then left it on the table where I all but impaled myself - eeeuuuwwww so, ....... I'm calling that a result. I had the choice of this model or a retractable (and replaceable bladed) model, I went with this model as it was cheaper (at £6.99) than the other ... If I discover I LOVE it then I can always upgrade - the packaging states that the blades last 10x longer than traditional metal craft blades anyway so that's a big plus. Cuts freehand really well (with firm pressure) and with none of the wobble I've always associated with the teeny tiny swivel bladed cutters. However, when I used it with my layering rulers, I found that the shape of the blade and its housing meant I couldn't achieve the 1.6mm of the ruler I was using .. though I can (for the most part) work round that. Think I probably need to use it a bit more and get really comfortable with it before I say definitively whether I like/love/loathe it but I DO love its design! Watch this space....