Morning,
Hope you've all had a good week. We had a delicious lunch, with friends, yesterday - turned out (after a wild and windy night) to be a lovely day for a drive in to Wales but OH MY GOSH - the bridge toll! SIX POUNDS SEVENTY! Fortunately, the toll IS only one way.
Don't you love using new stash BEFORE it hits the drawer and gets forgotten? Such is the case with the Clarity Stamp feather image below ....
My card
The front, back and inside of my envelope along with the front and back of my envelope
White 12.7cm square, 250gsm, card and matching sized envelope

Two pieces of white card cut to 11.5cm square

One piece of aubergine card (Recollections smooth) cut to 12.1cm square

Clarity feather image stamped using Versafine Imperial purple ink - this image is NBUS

Imagine That sentiment stamped using Versafine onyx black ink - though I had to touch up some of the tails on the lettering using a pit pen, as the stamps are quite well used and bits keep falling off! Such a shame as I LOVED them when they were new - rather too much it would seem as these are the first stamps I have ever "worn out"!

Stardust stickles to add a little bling
I'll be entering the above make for the following challenges:-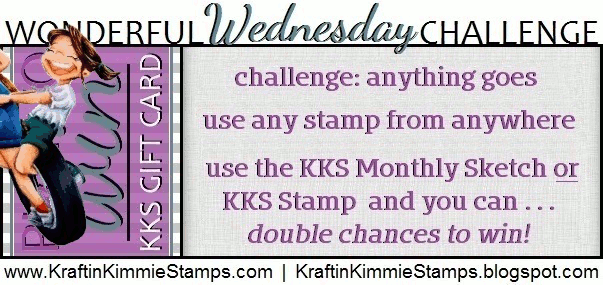 And now .... for a change .... a Christmas card! Well, it IS rapidly approaching THAT time of year AND I have new stash!
My card
The front and back of my card and the front of my envelope
White 12.7cm square, 250gsm, card and matching sized envelope

Two pieces of white card cut to 11.5cm square

One piece of moss green DCWV textured card cut to 12.1cm square

Image and sentiment (NEW STASH - from Paper Artsy 2017 collection ZA17) stamped using Memento tuxedo black ink

Faber Castell polychromos pencils used to colour

Kaisercraft glitter gel pens and stardust stickles to add bling to my card
I'll be entering the above for the following challenges:-